from the book shelves...


Having failed penmanship in the fourth grade, under the austere vigilance of his mother, Carol, jonathan schork became a prolific writer by his early teens (though his penmanship was still-- and remains-- atrocious). Taking inspiration from the elegant, antiquated prose of Isak Dinesen, Rudyard Kipling, F. Scott Fitzgerald, & J.R.R.Tolkien, schork's fiction is decidedly old-fashioned, with a devotion to the finer points of English grammar, syntax, vocabulary, & punctuation (one will, for example, never encounter a split infinitive in a schork story). His copious canon of non-fiction, written in the essay form, are elaborate & labyrinthine, in the manner of such scholars & philosophers as Stephen Jay Gould, David Quammen, & Malcolm Gladwell.
a dozen short stories by jonathan schork & E.C.Kasteen exploring themes of love, loss, creativity, & transformation; 2004 seastory press, key west, fl.

11 more stories about some of the characters you never knew from Simon Fox​, with 21 illustrations and a map, and a bonus chapter of recipes from the enchanted wood. Arriving 31st Mai, 2018
winner, 2018 Literary Classics Book Award
winner, 2018 Royal Dragonfly Book Award


---

---

​the love of simon fox (a story for children of all ages)

​is officially in print. visit the simon fox website for details of events, editions, & illustration prints...

​

www.the-love-of-simon-fox.com

---
jonathan schork offers up ten irreverent one-act plays that span the gamut from classic horror characters to a bus load of playful pranksters. All under 12 minutes, with family-friendly language, small casts, 7 simple staging, these plays are easy to produce whether for high school, community theatre, or profession repertory.


---

How does one choose friends? What is the cost of kindness? Where does one find beauty? jonathan schork (writing as Hitori Arukimasu) considers these questions and more in this elegant little book.


---
Powered by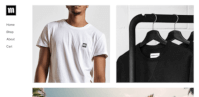 Create your own unique website with customizable templates.