events & openings...

for the children of astrios & eos i: canticle has been included in the 2015 inaugural art-on-the-lawn sculpture show in orlando. the show opens 27th june and runs for one year. we are very honoured to have been chosen to participate. congratulations to my fellow sculptors: julia ousley, jacob j. harmeling, chris scala, & dale wayne.

---

STOLEN SCULPTURE MURAL DESIGN:
in October/November I designed a sculpture mural for Gulfport, FL "artist" august vernon to be installed in the pittsburg loft development "Aria". included in the visual references were die fliegende Hollander & the tempest, intended as elements Mr. Vernon was able to contribute, operas of which mr. verson was wholly ignorant until instructed by me. previously, mr. Vernon tried to induce me to steel the designs of Frank Strunk III. theft of designs in the arts is the equivalent of plagiarism in literature, and is disgraceful. beware fellow artists...

---
Powered by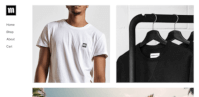 Create your own unique website with customizable templates.